Matanga Tapuhi Nurse Practitioner – Women's Health
---

Nau mai, haere mai ki Te Whatu Ora – Capital, Coast & Hutt Valley District
Location: Hutt Valley Hospital
Contract: Full-time fixed term - 10 months - start date February
Salary: As per the NZNO MECA. Grade 3 or 6 (depending on qualifications) Te Whatu Ora - Health New Zealand and NZNO Nursing and Midwifery Collective Agreement
Kōrero mō te tūranga – About the role
We have an exciting opportunity with an innovative new Mātanga Tapuhi Nurse Practitioner (NP) Women's Health position or a NP Candidacy for this area of practice. The advanced nursing role is based with and supported by the Gynaecology and Women's Health Team within the Surgical Services Hutt Valley.
The Nurse Practitioner will contribute to timely access to diagnostic, treatment and follow-up. This roles requires a flexible approach, providing consultation and direct care to woman in our district. The role will work in collaboration with woman and their whanau, the MDT and community providers delivering high-quality patient care - that promotes optimal experience and equitable outcomes for patients and their whānau.
A focus on addressing health disparities within the Hutt Valley influencing women centred care approaches. This includes developing clinics to improve service for our Māori and Pacific women and others accessing services.
Mō tō mātou rōpū – About our team
You will be joining our multi-disciplinary team working in a clinic environment. You will need to be able to readily build rapport with patients, clinicians and other staff to achieve quality outcomes for woman.
Outpatients covers elective outpatient appointments for a range of specialities including ENT, Eyes, Gynaecology, Surgical and Medical. This is a busy environment, where we all work together to ensure good outcomes for our patients. This role will be based in Women's Health.
The Women's Health service provides quality and safe care as experienced by women, babies and their whānau of the Hutt Valley. We have a dedicated successful and enthusiastic team of 10 full and part-time Obstetricians and Gynaecologists who enable a collaborative multidisciplinary team approach to service provision, including voice of consumers at all level of service planning. We provide and participate in educational and service audit activities and reflect the values of the DHB including that of open disclosure.
Hutt Hospital is also a teaching hospital with medical students from the University of Otago rotating through the Women's Health service. We supervise, and are accredited for Obstetrics and Gynaecology training through the Royal Australian and New Zealand College of Obstetricians and Gynaecologists.
There are exciting times ahead, so come and join a great team.
Moū – About you
We are looking for a recognised advanced practice nurse that has a passion for ongoing learning and development with the ability to share, support and develop the practice of others. The successful applicant will have a proven advanced nursing expertise. Experience of working within a women's services and community services is useful.
You will also be highly organised with exceptional interpersonal and relationship building skills and able to demonstrate a high degree of self-awareness and reflection. As a leader you will build or develop further a thorough understanding of quality improvement and clinical processes. The ability to adapt to work effectively to different service approaches and influence outcomes is a valued skill.
We are committed to improving inequities for our patient population and providing a culturally appropriate care so it is important you have a commitment to this in your practice. This enquires with colleagues to operationalise Te Whatu Ora's commitment to meet the Pae Ora (Healthy Futures) Act 2022 obligations as a Te Tiriti o Waitangi partner.
You will need Mātanga Tapuhi Nurse Practitioner registration with the Nursing Council of New Zealand (NCNZ). Experience in leadership, management, coaching and mentoring approaches.
Or if applying to start a Nurse Practitioner Candidacy:
Registered Nurse (RN) and a current practising certificate with no restrictions from the NCNZ
Expert level on the PDRP or Senior Expert pathway with at least four-years relevant expertise and working at an advanced RN practice level
Either:
o a Clinical Masters or six postgraduate courses to meet the requirements to apply for the national Nurse Practitioner Training Programme (NPTP), or
oPostgraduate Clinical Master equivalence.
We offer a well-developed Nurse Practitioner Candidacy Programme. Professional and clinical support for Mātanga Tapuhi NP Nurse Practitioners that includes peer support, professional supervision, clinical supervision and practice development opportunities.
E pā ana ki a tatou – About us
Here at Capital, Coast & Hutt Valley District we embrace diversity and welcome applications from all people, including all gender identities, ages, ethnicities, sexual orientations, disability and religions. A workforce that is diverse and inclusive means that we are better positioned to understand and serve our community.
Capital, Coast & Hutt Valley District are pro-equity health organisation, with a particular focus on Māori, Pacific Peoples, and the Disability Community.
To find out more about us click on the following links:
Mental Health, Addiction and Intellectual Disability Service
Me pēhea te tuku tono - How to apply
Applications close on 8 December 2023. Please ensure your uploaded CV and cover letter is in either Word or PDF format. For further information on this role, please email recruitment@ccdhb.org.nz and please indicate the vacancy number and job title in the subject line.
Ma tini, ma mano, ka rapa te whai
By joining together we will succeed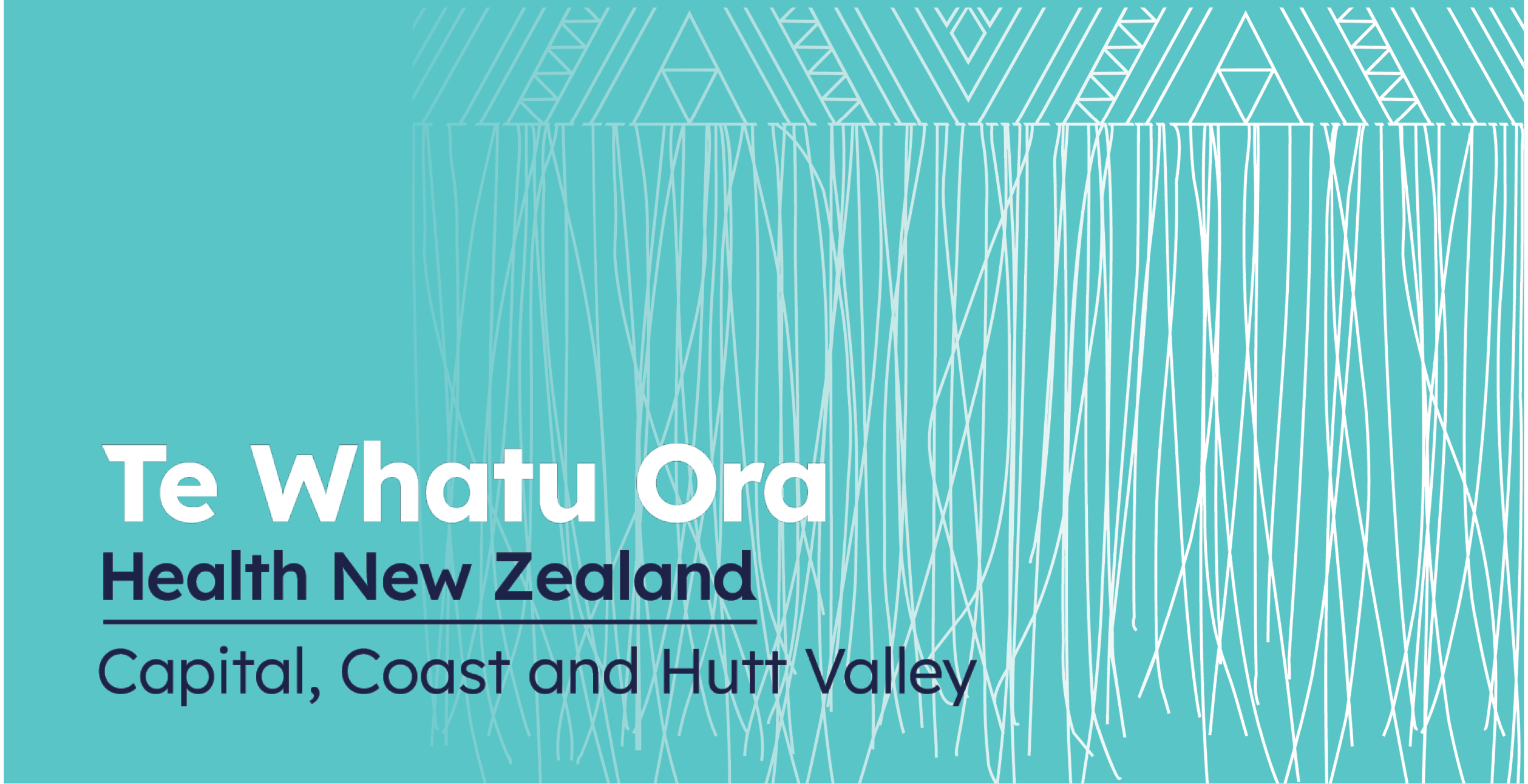 Register/Login
Not Registered? Create your account
Previously Registered Log In here